Friends, family, and fun are the cornerstones of a happy retirement, and this is what Cogir of Sonoma focuses on. Nestled in the heart of the Wine Country and offering hotel-inspired amenities, our homes are a fantastic destination for Independent Living in Sonoma. Live in a stimulating ambiance where your needs & preferences take center stage and enjoy the peace of mind that comes from knowing that transitioning to our Assisted Living program in Sonoma County is also possible, if or when needed.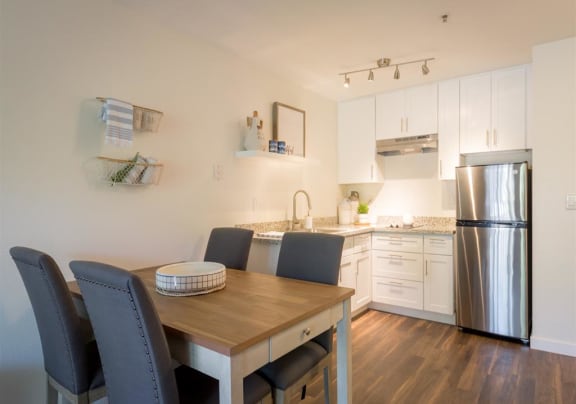 Accommodations and Services
This coveted wine country destination offers a choice of one- or two-bedroom apartments floorplans. Cable, Wifi, concierge service, housekeeping and laundry are available. And we're pet friendly!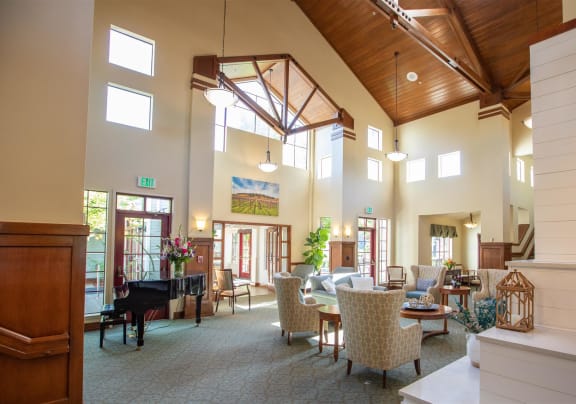 Layout and Amenities
Stroll through our courtyard, walking paths, vegetable and herb gardens and vineyards. Enjoy the wine tasting bar, fitness and therapy centers, library and beauty salon. Gather with friends old or new around the piano or catch up in the fireplace lounge. Plus parking and postal services.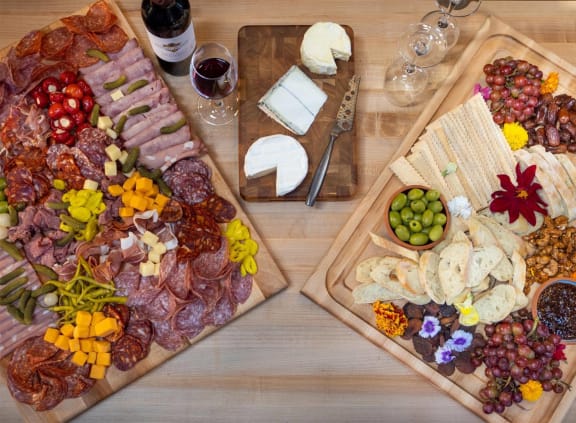 Food Service
Enjoy all-day, restaurant-style dining. Our excellent chef offers a choice of farm-fresh, locally-sourced ingredients from a nutritionist-approved menu. Private dining room also available.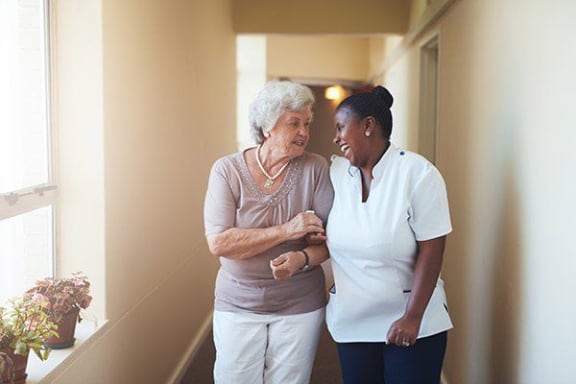 Care and Assistance
Our care services are tailored to changing needs and include transportation to medical appointments, mobility, dining, hygiene and dressing assistance. We also provide medication and incontinence management, as well as diabetes assistance.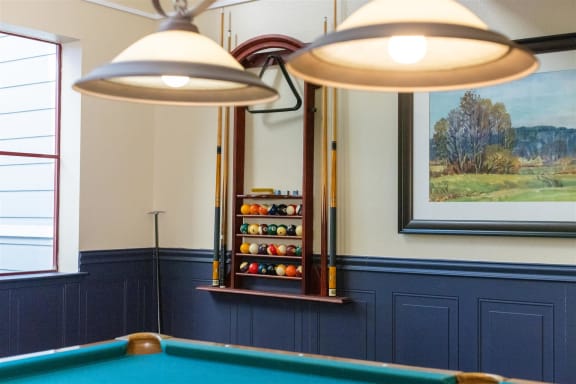 Activities and Leisure
Choose from a variety of scheduled daily activities like happy hours, live music and entertainment, billiards, book club, activity room, movie theatre, learning and teaching events, even puzzles and games. Bus and SUV transportation is available, as well as excursions to special community events.
Safe Environment
Resident safety is a top priority. From an on-site nurse to 24-hour security and surveillance as well as emergency response throughout the property. Emergency pendants are available for added security. To ensure cleanliness, we exceed all state sanitation guidelines.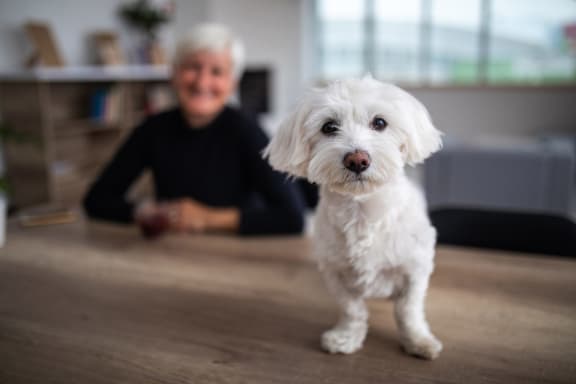 Pet Friendly
A pet's unconditional love brings joy and companionship to the lives of many seniors. Our welcoming pet policy underscores the importance of the strong bond between pets and their owners.
Sonoma Senior Living
Luxurious details and life-enriching spaces abound everywhere on our grounds. The courtyard and walking paths let you make the most of the outdoors, as do the herb and vegetable gardens that also put your gardening skills to the test. The vineyard is a favorite among our residents, as they are surrounded by wonderful views and great-quality grapes. This is accompanied by a wine-tasting bar for savoring high-quality drinks in the company of peers. Restaurant-style dining is also part of the experience; we have an excellent chef that prepares nutritious and delicious meals from farm-fresh, locally-sourced ingredients. Plus, when your loved ones visit, you get to dine together in a private dining room.
As for our senior apartments in Sonoma, they are everything you would expect a real home to be. Any of our 5 beautifully designed layouts can become your private oasis, where comfort and convenience collide. Enjoy a carefree experience thanks to our friendly staff who assist with housekeeping, laundry, and concierge service. Plus, we provide help with mobility, dining, hygiene, and dressing whenever necessary.
Discover the Cogir of Sonoma difference. Get in touch with us today and ask any additional questions you might have!
Testimonials
We moved my Dad into Cogir of Sonoma a few months ago and he loves it! My family is very happy with their care and trust that he is well taken care of. He loves the staff and can't give enough reviews about how tasty the food is. We are so fortunate to have found a place that he loves and that our family is happy with. Thank you!

- Kim Williams - Facebook
Cogir of Sonoma Senior Living was very nicely done. It was new and remodeled. It's just very clean, neat, and tidy. I like that one; it's just a little too far out of my way. The staff was very nice. I didn't look around the neighborhood, but it looked like a pleasant one.

- Barbara - Caring.com
They're very accommodating, have a community garden, and nice courtyard. I was able to talk to one of the cooks and the menus were phenomenal. The dining room was almost like a four-star restaurant, and it was very clean. The staff that I interacted with was very friendly, open, patient, and answered all my questions. It was a very friendly and open atmosphere.

- Claudia - Caring.com
It was a very busy place, pleasant, and there was a lot happening that morning. Someone was moving out and someone was moving in, so it was very active. We got a wonderful tour from Lee, and she is just so upbeat and pleasant to listen to. She answered all our questions. The places looked nice. We looked at the dining area and it was restaurant style. We talked to the chef, and he was very pleasant and very willing to please.

- Virginia - Caring.com
My parents are in Cogir of Sonoma Senior Living. I think it's an excellent location. It gives them freedom and yet they're secured and they felt safe. There's always somebody there around the clock. They've been very accommodating and helpful with immediate needs. All their services have been excellent. Their apartment is all redone, so it's brand new and spacious enough. The location is convenient. The activities are good. It doesn't feel like a senior living. It feels more like a hotel.

- Katharina - Caring.com
I would recommend this community to others for their loved ones. The stay has been good for my loved one as well. The staff are friendly and caring towards to the residents. The location is good for family visits.

- Anonymous - Senior Advisor
I went to Cogir of Sonoma Senior Living and met with Leigh. She took us around and was very pleasant and very knowledgeable. The facility was nice, large, and seemed to be well maintained. There's a lot of activities and the apartments were very nice. They were also large with a nice layout. It's clean, well-maintained, and very bright. Leigh showed us the menu and it was fantastic. It was a very pleasant place and was very nice.

- Vincent - Caring.com